three layers LDPE HDPE EVA Film Blowing Machine
three layers LDPE LLDPE EVA film extursion
three layers LDPE PP EVA Film Blowing Machine
three layers LDPE MLDPE EVA Film Blowing Machine
three layers MLDPE HDPE EVA Film Blowing Machine
three layers water bag Film Blowing Machine for
three layers blown film extrusion

Three layers film blowing machine,use polyethylene High-density polyethylene HDPE, Low density polyethylene (LDPE),EVA to produce function film,suit for general packaging products such as hot shrink film,pack film,water bag and other products.
Main machine: All main machines of adopt screws that feature excellent hardness and wear resistance. It can still plasticize a large number of particles under the environment of high speed and high pressure.
Die-head: 3-layer co-extrusion blown film machines adopts a special structure with 3-layer cone.We are sure that after a high degree of polishing and coating, each runner has the ability to clean itself under the high pressure and high speed scouring of high-speed screw
Optional Device:
1)Auto Loader
2)Air Compressor
3)Rotary Die Head
4)Double Side Winder(Back to back winder)
5)Up and Down
6)Embossing Cylinder
7)Air Shaft
8)Masterbatch Dosing device
9)Automatic Winder Changer
10) Corona treatment
Main Technical Variables
Model

3SJ-G1000

3SJ-G1200

3SJ-G1500

Tube Film Width

1000mm

1200mm

1500mm

Film Open Width

2000mm

2400mm

3000mm

Material

LDPE,LLDPE,HDPE,MLDPE,EVA,recycle material

Air Ring

Double Lip Air ring

Screw Diameter

ф55×2 ф60×1

ф60×2 ф65×1

ф65×2 ф70×1

Screw Ratio L/D

28:1

28:1

28:1

Screw Speed

15-150r/min

15-150r/min

15-150r/min

Main Motor Power

15Kw×2 18.5Kw×1

18.5Kw×2 22Kw×1

22Kw×2 30Kw×1

Capacity(Single)

50kg/h

80kg/h

100kg/h

One side film thickness

0.01-0.10mm

0.01-0.10mm

0.01-0.10mm

Power

76Kw

88Kw

102Kw

Machine size(cm)

66×41×50cm

68×43×60cm

70×48×75cm

Machine Weight

4T

5T

6T

Power Voltage

220V,380V,440V,480V(Customized based on request,For example: USA 480V 60Hz, Mexico 440V/220V 60Hz, Saudi Arabia 380V 60Hz, Nigeria 415V 50Hz...)

Material Core Diamater

76mm

Machine Working Time

24 hours * 7 days

Warranty

1 year

Technical Assistance

Engineers available to service machinery overseas
※Correct specifications depend on the actual model. All specifications are subject to change without prior notice.
All of our machines with 1 year guarantee.
Our machines are well favoured by customers due to easy operation, perfect performance, easy maintenance good & prompt after sale service.
If you need installment or training service,we can send engineer to your country,
help you install machines,training your workers to use machine(you need pay double way air tickets,salary,food,hotel for our engineer).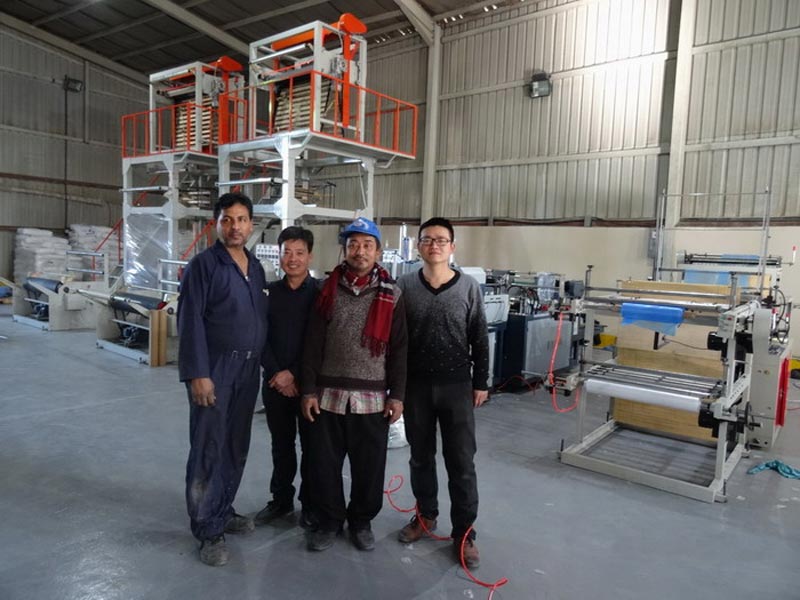 Install machines in Saudi Arabia.
If you buy one container machines,we will pack machine with stretch film and loading container directly (FCL full container load).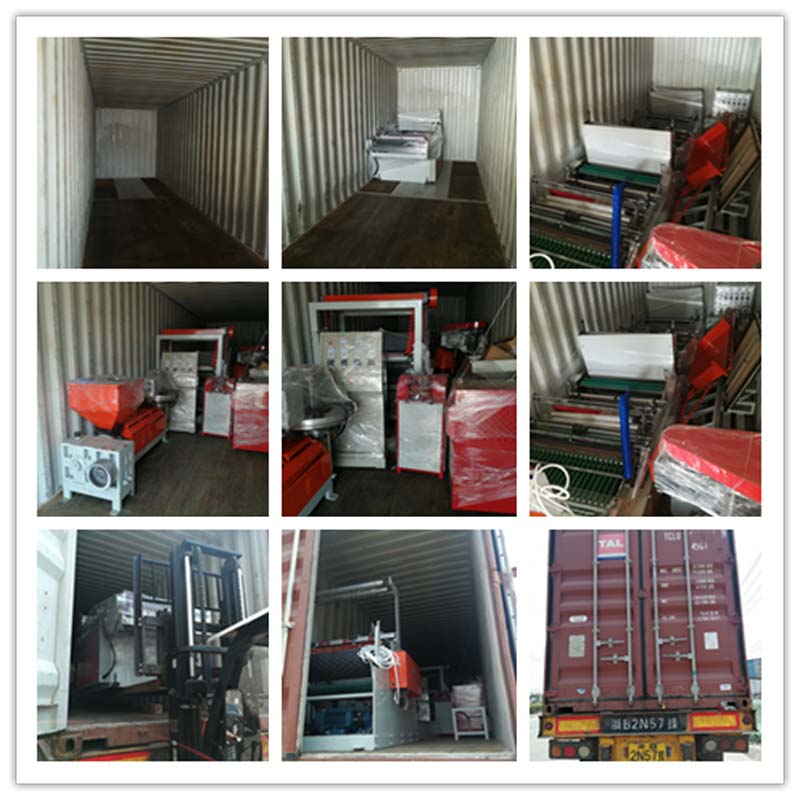 If you only buy one machine,we will pack machine with wooden pack,and loading container with Less Than Container Load(LCL).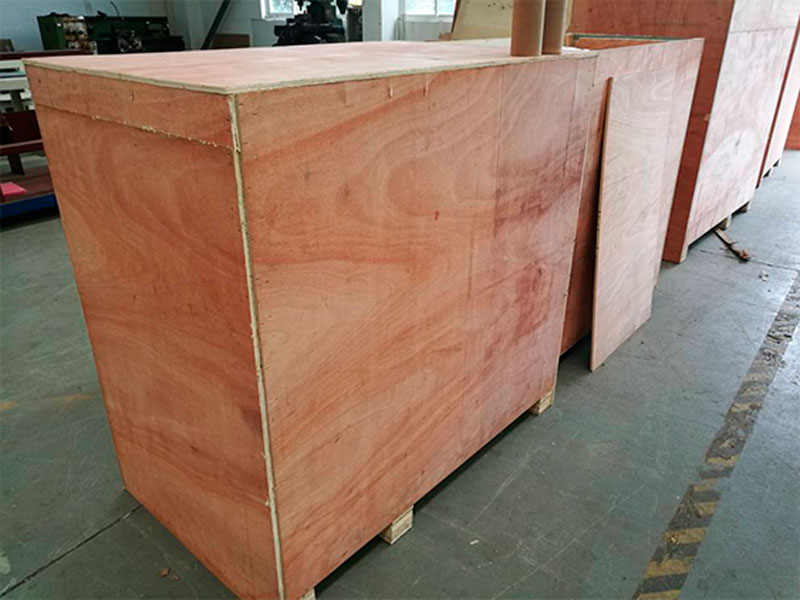 Our Main parts cooperator as following brand,but standard parts all made from China.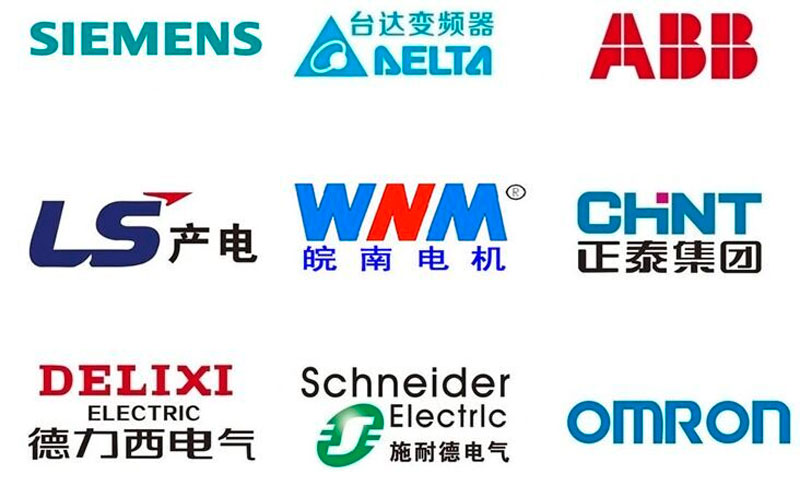 How To Find Polyethylene For Blown Film Extrusion?
Extrusion Film Extrusion use Polyethylene,such as
Low Density Polyethylene(LDPE),High Density Polyethylene(HDPE) and Linear Low Density Polyethylene(LLDPE),Polypropylene(PP).
Below are big brand material supplier in the world,they open office all over the world,you can check them in local market.
1.Sabic Saudi Basic Industries Corporation
2.ExxonMobil Chemical Company
3.Dow Chemical Company