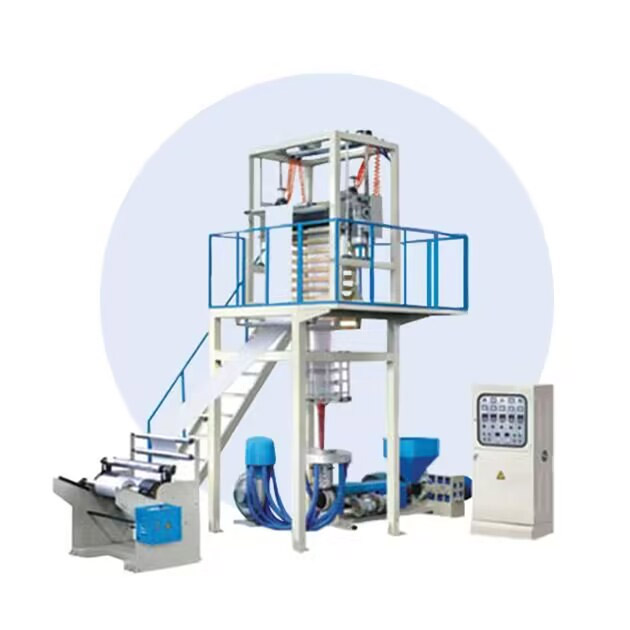 1. Determine your own needs and consider production scale, product types, product quality, etc. aspects.
2. Choose a regular Film Blowing Machine manufacturer to consider good reputation and experience.
3. Understand equipment performance, including production speed, film thickness range, energy consumption, etc.
4. According to production requirements and processes, choose the right equipment configuration.
5. Consider the maintenance requirements and costs of the equipment, and select equipment that is easy to maintain and cost low consumables.
6. Consider the cost of equipment investment, operating costs and expected income, and formulate a reasonable plan.
7. Understand after -sales service guarantee capabilities, ensure that the equipment failure and problems can be solved in a timely and effectively, and ensure the normal operation of the equipment.
No matter what kind of Film Blowing Machine you need to buy, Evergreen can provide you with professional advice and guidance for free. Our team members can give you the most suitable solution according to your needs with more than ten years of industry experience and professional knowledge.
Film blowing machine is different according to the extrusion method and film head structure
can be divided into the following types:
1. Single-layer extruded: It is suitable for the production of a single -layer plastic film, and the rotating membrane head structure is usually used, and the production speed is faster.
2. Multi-layer squeeze: It can produce a multi -layer composite film, which increases the characteristics of the membrane resistance, freshness, temperature -resistant, etc., and is widely used in the food and medicine industries.
3. Cylindrical: uses a tube film head structure. The thickness range of the production of the film is wide and can produce thicker film.
4. Cylinder rotation: This model combines the advantages of cylindrical and rotating film heads, which can produce higher -quality thin films, which is especially suitable for production of high -quality food packaging materials.
5. Twin head: This model can produce two film at the same time, and the production efficiency is higher. It is applied to some areas that need to be produced in large quantities.